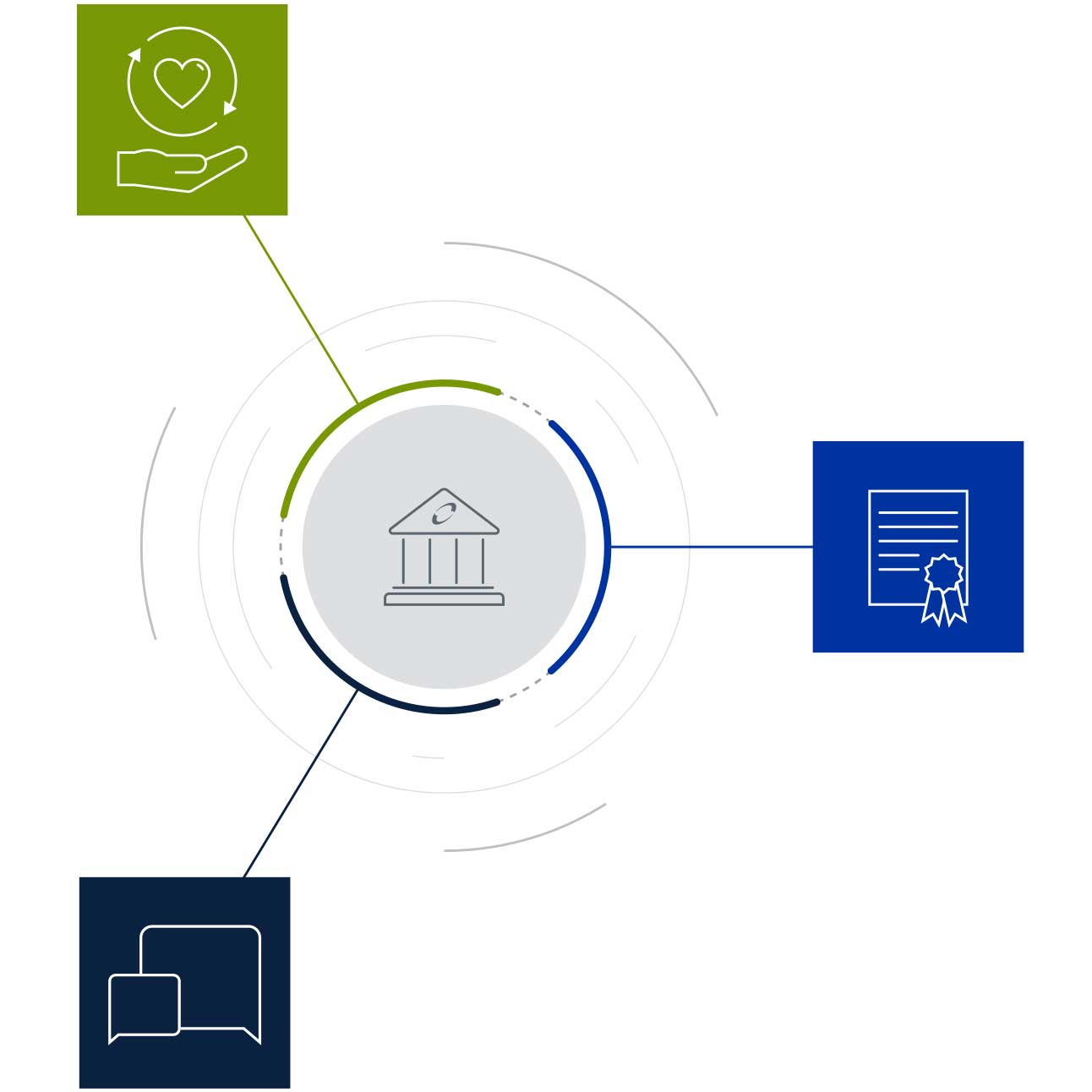 PRACTICING CORPORATE CITIZENSHIP
The Bancorp directs our social responsibility efforts to create positive change for our local communities, and our employees, shareholders, vendors, and suppliers.
Community Engagement & Reinvestment
PROMOTING FINANCIAL LITERACY
DIVERSITY, EQUITY & INCLUSION
EMPLOYEE EMPOWERMENT
OUR SOCIAL IMPACT
$54K
Community Reinvestment Act Grants
$27M
Community Development Loans & Investments
15.79HRS
Avg. Annual Training Per Employee
Statistics accurate as of year-end 2021.
CONTRIBUTING TO SOCIAL CHANGE
Learn more about The Bancorp's community development initiatives in our ESG Report.